Oil Change Service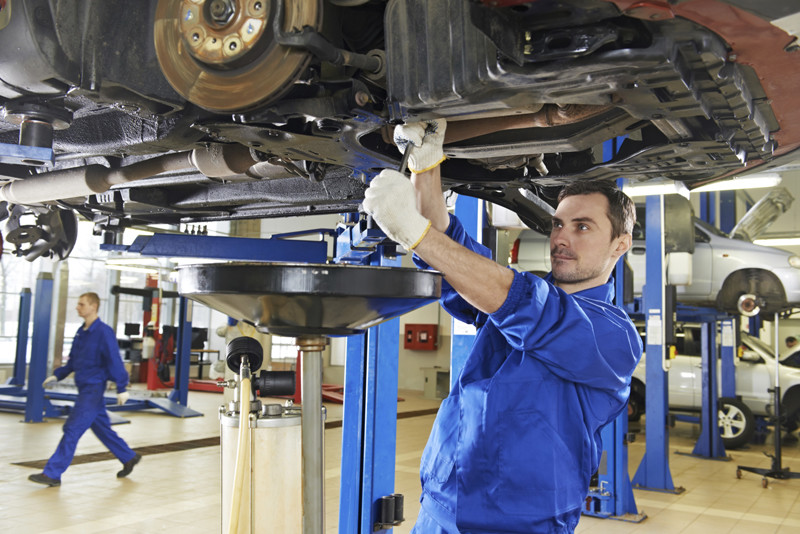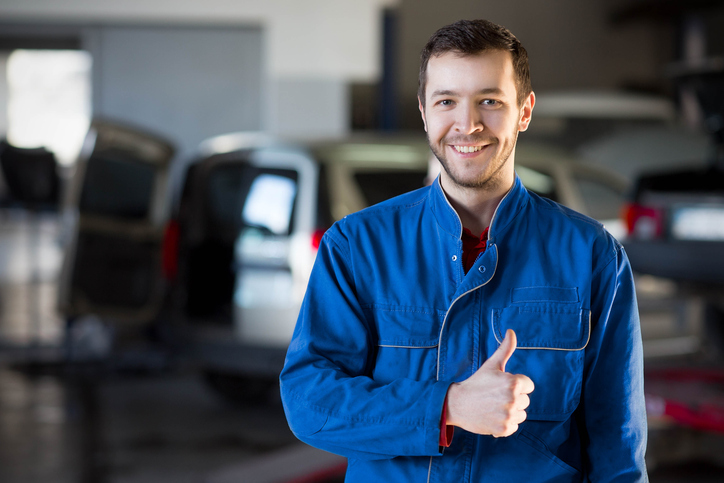 Despite being one of the most common vehicle maintenance tasks, many drivers still aren't aware of how important oil changes are to the health of their vehicle. The expert staff at Toyota of Greenwich is here to shed some light on the subject, so you realize just how beneficial regular oil changes are for both your ride and your wallet. Our Service Department is ready to assist, so don't hesitate to contact us if you have any questions in the meantime.
Online Tools
We'll get into oil changes shortly, but first, you should know that our website has been designed with your convenience in mind and includes a host of tools for you to make use of. If you ever need a refresher on Toyota Oil Changes or other important maintenance items, check out our service videos! Don't worry if anything is still unclear, as you're always welcome to submit a quick inquiry to our helpful mechanics via the Ask a Tech form. Ready to stop by for an oil change? Choose a date and time that suit your schedule with the Service Appointment tool!
Importance of Oil Changes
Oil plays a fundamental role in the function of your car, truck, SUV, or minivan. Primarily, it serves as a lubricant for the various moving mechanical components inside your engine to prevent undue wear and tear. Gradually, however, dirt and grime are absorbed by the oil, causing it to become congealed and decreasing its performance. When this occurs, it's crucial to swap out this old fluid for a fresh batch, so your engine isn't subject to unnecessary strain. If left unattended to for an extended period, driving around with old oil could cause irreparable damage to your powertrain.
Service at Toyota of Greenwich
Thankfully, there's no need to fret, as our technicians are ready for anything! Typically, we recommend that you have your oil changed every 3,000 to 5,000 miles, although this amount will vary based on the type of oil you use, your vehicle's age and condition, and your own driving habits. When draining your old oil and replacing it with a clean supply, we'll also inspect the condition of your oil filter to see if that should be replaced as well. Finally, we'll see if your car requires any additional services, like a tire rotation or battery test. That way, you can save yourself a trip or two in the future.
The next time you're in need of an oil change service near Stamford, CT, keep the hardworking staff at Toyota of Greenwich in mind. It won't take long for us to have your favorite vehicle ready for the open road, so stop in whenever you're free. We're looking forward to the opportunity to earn your business!
Service Hours
(203) 661-5056
| | |
| --- | --- |
| Monday | 7:30 am - 5:00 pm |
| Tuesday | 7:30 am - 5:00 pm |
| Wednesday | 7:30 am - 5:00 pm |
| Thursday | 7:30 am - 5:00 pm |
| Friday | 7:30 am - 5:00 pm |
| Saturday | Closed |
| Sunday | Closed |
Testimonials
CARGURUS
7-9-2020
"I recently bought a 4 runner. The service was amazing..."
DEALERRATER
7-2-2020
"Awesome experience at dealership. Dave Sullivan was my..."
DEALERRATER
6-29-2020
GOOGLE
6-25-2020
"Awesome service- great people great car!Able to get me..."
DEALERRATER
6-20-2020
GOOGLE
5-28-2020
CARGURUS
5-23-2020
CARGURUS
4-30-2020
"A very good experience"
DEALERRATER
2-10-2020
"A+ from start to finish!"
DEALERRATER
1-31-2020
CARGURUS
1-24-2020
GOOGLE
1-23-2020
GOOGLE
1-23-2020
"We worked with Bobby Caldwell and he was fantastic! He..."
DEALERRATER
1-5-2020
GOOGLE
12-31-2019
GOOGLE
12-18-2019
"Dave Sullivan and the whole team is outstanding!"
DEALERRATER
12-10-2019
GOOGLE
11-13-2019
GOOGLE
10-30-2019
"Very Happy Customer"
DEALERRATER
10-25-2019
GOOGLE
10-20-2019
GOOGLE
10-6-2019
GOOGLE
9-11-2019
GOOGLE
8-31-2019
GOOGLE
8-12-2019
GOOGLE
8-1-2019
GOOGLE
7-25-2019
GOOGLE
7-9-2019
"Perfect Used Toyota, Perfect Experience "
DEALERRATER
6-29-2019
"Purchase of 2013 Nissan Rogue"
DEALERRATER
6-29-2019
"Robert provided excellent customer service"
DEALERRATER
6-22-2019
GOOGLE
6-22-2019
GOOGLE
6-22-2019
"Absolutely wonderful from beginning to end"
DEALERRATER
6-17-2019
GOOGLE
6-6-2019
"Terrific Service"
DEALERRATER
6-4-2019
"Great Customer Service "
DEALERRATER
6-3-2019
Read More