Oil Change Service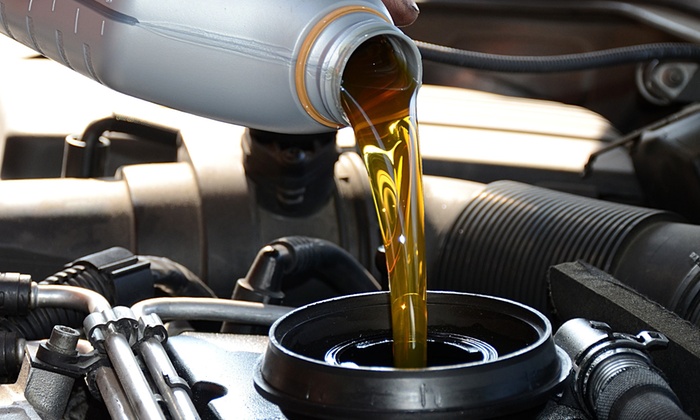 Can't remember the last time you changed your oil? Even if you can, but you've driven about 10,000 miles since then, it's time to get it changed. It's always worth having a professional do this for you, because there's a lot of factors that you must consider in order to do it properly and not harm your engine. Thankfully, your friends at Toyota of Greenwich are here to help.
Even if your 'check engine' light hasn't come on yet, it's generally recommended to change your oil about every 7,500 miles. If you're still used to the old maxim and swear by changing your oil every 3,000 miles, you don't have to sweat it. A reliable oil change service will make sure that they follow the manufacturer's guide so that servicing your vehicle is always as affordable and practical as possible. However, even if you don't drive your car enough to put 7,500 miles on your odometer in six months to a year, you should still bring it in for service every six months so that your oil stays fresh, and so that your engine won't wear itself down.
Another reason to bring your car in for a professional oil change is because it's easy to forget whether your car needs normal or synthetic oil. Synthetic oil can withstand higher temperatures than normal oils, and manufacturers will specify which oil their engines require. Save yourself the trouble and have an experienced mechanic sort this out for you. Fortunately, our seasoned service team at Toyota of Greenwich is here to offer you the reliable and consistent automobile service that you've been looking for.
To start learning more about our staff, what services we offer, and how you can ask questions or make service requests, click on the Service tab near the middle of the menu above. Now that the menu is open, you can view Toyota Oil Change to get a better look at why we recommend that you bring in your vehicle for regular service, and to get a better idea of the experience our staff has. If you want to get your car in and get its oil changed as soon as possible, head back to the service menu and click Schedule Appointment. At that point, all you have to do is fill out a form and we'll take care of the rest. Lastly, if you have any questions about oil change service near Greenwich, CT, you can either complete the Ask a Tech form to send an email to one of our service staff, or stop by Toyota of Greenwich so we can take care of your car.
Service Hours
(203) 661-5056
| | |
| --- | --- |
| Monday | 7:30 am - 5:00 pm |
| Tuesday | 7:30 am - 5:00 pm |
| Wednesday | 7:30 am - 5:00 pm |
| Thursday | 7:30 am - 5:00 pm |
| Friday | 7:30 am - 5:00 pm |
| Saturday | Closed |
| Sunday | Closed |
Testimonials
CARGURUS
7-9-2020
"I recently bought a 4 runner. The service was amazing..."
DEALERRATER
7-2-2020
"Awesome experience at dealership. Dave Sullivan was my..."
DEALERRATER
6-29-2020
GOOGLE
6-25-2020
"Awesome service- great people great car!Able to get me..."
DEALERRATER
6-20-2020
GOOGLE
5-28-2020
CARGURUS
5-23-2020
CARGURUS
4-30-2020
"A very good experience"
DEALERRATER
2-10-2020
"A+ from start to finish!"
DEALERRATER
1-31-2020
CARGURUS
1-24-2020
GOOGLE
1-23-2020
GOOGLE
1-23-2020
"We worked with Bobby Caldwell and he was fantastic! He..."
DEALERRATER
1-5-2020
GOOGLE
12-31-2019
GOOGLE
12-18-2019
"Dave Sullivan and the whole team is outstanding!"
DEALERRATER
12-10-2019
GOOGLE
11-13-2019
GOOGLE
10-30-2019
"Very Happy Customer"
DEALERRATER
10-25-2019
GOOGLE
10-20-2019
GOOGLE
10-6-2019
GOOGLE
9-11-2019
GOOGLE
8-31-2019
GOOGLE
8-12-2019
GOOGLE
8-1-2019
GOOGLE
7-25-2019
GOOGLE
7-9-2019
"Perfect Used Toyota, Perfect Experience "
DEALERRATER
6-29-2019
"Purchase of 2013 Nissan Rogue"
DEALERRATER
6-29-2019
"Robert provided excellent customer service"
DEALERRATER
6-22-2019
GOOGLE
6-22-2019
GOOGLE
6-22-2019
"Absolutely wonderful from beginning to end"
DEALERRATER
6-17-2019
GOOGLE
6-6-2019
"Terrific Service"
DEALERRATER
6-4-2019
"Great Customer Service "
DEALERRATER
6-3-2019
Read More